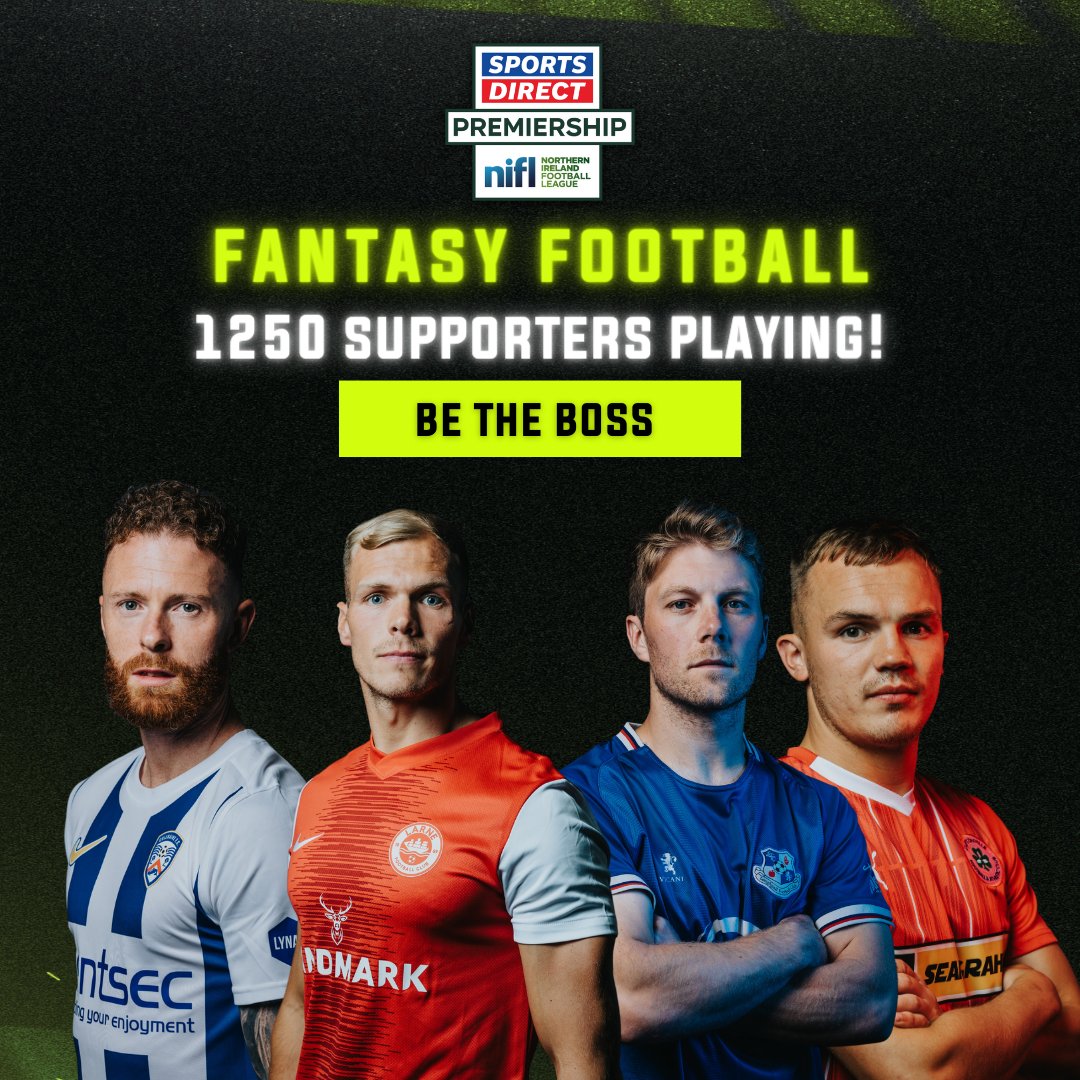 A warm welcome back to NIFL Fantasy Football!
Register, pick your team and see if you can come out on top in the weekly, monthly or overall leaderboards!
Download onto your phone
NIFL Fantasy Football is a Progressive Web App (PWA), meaning you can install it onto your phone and it will work like a native app. Simply follow this how-to guide to install the game onto your phone:
Picking Your Team
The basic rules for picking your initial team are:
You have to pick 15 players.
Your budget is £100k.
Max 2 players from one club.
2 Goalkeepers.
5 Defenders.
5 Midfielders.
3 Forwards.
Need help picking your team? Head to the stats section to view all stats!
Fixtures
Check out the fixtures each week to make sure your players have the best chance of scoring the most points. Only 4 fixtures are scheduled for GW 1 so plan your team wisely!
GW 1
Coleraine v Ballymena United
Glenavon v Glentoran
Larne v Dungannon Swifts
Newry City v Loughgall
Managing Your Team
You will need to manage your team each week to give yourself the best chance of coming out on top. You can:
Make subs.
Make transfers.
Select your captain who will earn double points
Use unlimited transfers option.
Use triple captain options.
Use full squad counts.
Competitions
Once you submit your initial team, you are entered into the overall league as well as the league with everyone else who supports the same club as you.
Want to compete for bragging rights with your friends? Create and join as many private leagues as you like and have your own weekly, monthly and overall competitions!
Later in the season the first round of the cup will be drawn. Those who rank highest in the Overall League will be entered. You will be drawn against a random opponent and whoever scores the most points that week will progress!
Predict the scores each game week and compete in the weekly and overall leaderboard to see how you get on. You get 1 point for guessing the correct score and a further 3 points for getting the scoreline correct.
Ready to play? Click Play Now!
10:15 | 31 July
View Other News
Play Now